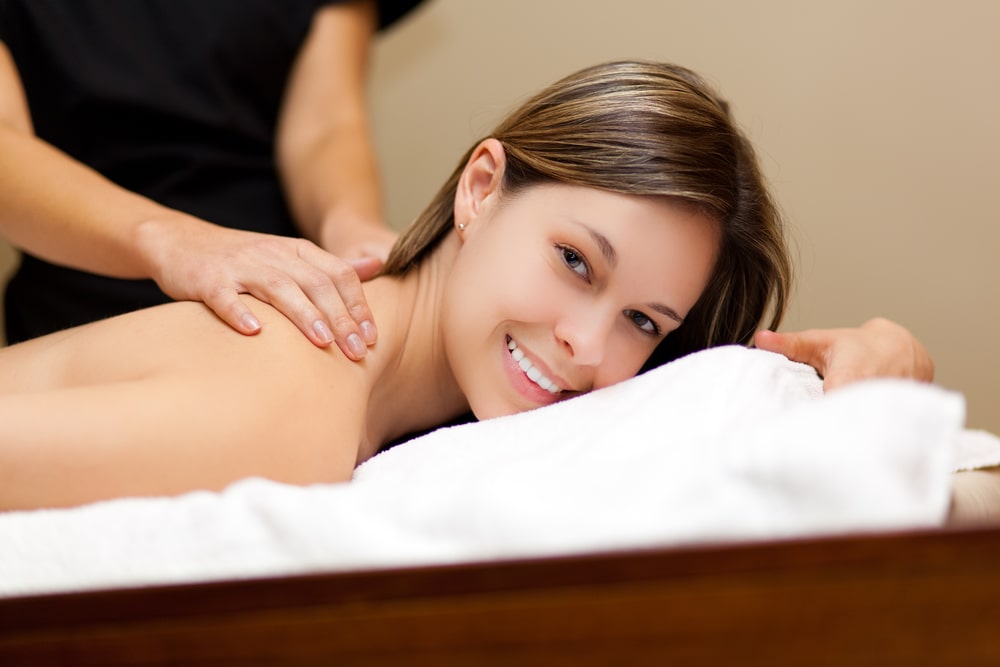 When you're trying to decide what kind of massage to get, you might have been recommended a Swedish massage. But what exactly is a Swedish massage?
Let's dive in more into what is a Swedish massage and the types of benefits it offers.
What is a Swedish massage?
Often called the "classic massage," a Swedish massage focuses on promoting relaxation throughout the body. A Swedish massage will target superficial muscles and increase blood circulation.
A Swedish massage is a common massage you'll see practiced worldwide. It's highly recommended if you've never received a professional massage or haven't received a massage in a long time.
The typical techniques you'll see used during a Swedish massage involve a massage therapist using a combination of their hands, forearms, and elbows to manipulate muscles through long, gliding, and soft strokes. The pace and pressure applied will vary depending on the massage therapist and the client's needs.
Swedish massage benefits
In addition to promoting relaxation throughout the body, a Swedish massage offers several other health benefits.
Stress relief
Since a Swedish massage is primarily meant to help you relax, it can go a long way with stress relief. When you're stressed, your body will produce an excess amount of the hormone cortisol and tends to tense up. Chronic stress can lead to serious health issues such as obesity or heart disease.
A Swedish massage can help relieve built-up tension due to stress within the body. The relief of tension throughout the body can help calm the nervous system and help with stress relief.
Pain management
If you're dealing with chronic pain, a Swedish massage can help with pain management. For example, many people will get a Swedish massage when they're dealing with neck, shoulder, or back pain.
When you're getting a Swedish massage, you can let your massage therapist know what areas of your body are causing pain. They will typically work to try and improve blood circulation and reduce tension in those areas, which can help alleviate pain.
Improve range of motion
When you get repeated Swedish massages, you might see an improvement in your range of motion and flexibility.
When your muscles are relaxed and swelling has been decreased, you tend to have an easier time moving your body. Coupled with regular stretching, you could see an increased range of motion.
Helps you sleep better
Many people will say they feel ready for a nap after getting a Swedish massage. This isn't too surprising, though.
It's been said that getting a Swedish massage can help your body produce the chemical serotonin, which helps you feel happy and relaxed. When your body produces a regular amount of serotonin, you'll notice you'll have an easier time falling and staying asleep.
Improves posture
Bad posture has numerous causes. Sometimes, it can be caused by sitting or being in an improper position for a long time. Other times it can be a result of a high amount of stress. Either way, bad posture can leave you experiencing poor circulation, body aches and pain, and spine misalignment.
When your body is relaxed from a Swedish massage, you might notice a reduction in stiffness, pain, and improved blood circulation, which can help improve your posture.
Helps with mental health
If it hasn't been stressed enough, a Swedish massage can help you relax, which is perfect for your mental health or people struggling with mental health issues.
A Swedish massage helps promote the body's release of "feel good" chemicals like dopamine and serotonin, which are needed when struggling with mental health issues like generalized anxiety disorder or depression. A Swedish massage can also decrease cortisol, which makes anxiety and depression worse.
Getting a Swedish massage
Getting a Swedish massage is a great way to help maintain good health. However, if you want to reap the full benefits, you should consider getting frequent Swedish massages.
If you're seeking to relieve a great amount of stress or pain, a massage once a week or biweekly for two to three months can be helpful. Alternatively, going once a month or so can also be helpful if your pain is less severe or you just want to relax.
The next time you're in the mood for a Swedish massage, consider Happy Head. You can find Swedish massages at any of our locations.