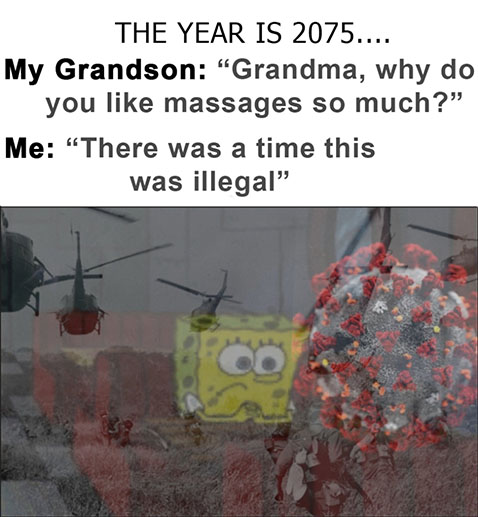 Happy Head Massage Is Again Re-Opening since our last Re-Opening from our first Opening!
We're Open. Period.
Well that was a tough one. After months of chaos it appears there's a chance that the world may come back to somewhat normal…somewhat.
I assume your inbox is getting bombarded like mine from businesses letting you know all the necessary steps they're taking to keep their facilities clean, how they're preventing the spread, and blah blah blah. You get the idea so I'll spare you the details. We're keeping it clean. We've kept the Happy Head clean before, and we're keeping it so clean now that even a germaphobe would be impressed.
During our time off we've spent the last few months making even better improvements. Bottom line, we're going to do everything possible to ensure that you get a safe, clean, and great experience at the Happy Head. That's what we do. Everything we do at Happy Head is for you, the customer. After all, it's people like you who make what we do possible.
3 Happy Head locations are currently open and are already taking appointments and more will open soon.
The following locations are now open:
Sports Arena / Point Loma
Rancho San Diego
Chula Vista @ Terra Nova
Availability is limited while we adapt to the new guidelines so if you're looking to come in and get a massage we recommend booking now as spots will fill up. Our phone has been ringing off the hook with "when are you guys open?"
One thing is for sure that we have been reminded of the last few months, we really really really miss you. We miss your smiling faces. We miss making you feel better. We miss how happy you get after you get your massage. We miss you!
The wait times over! Book your appointment at the Happy Head for the safest and best massage without the spa price.
Missing you,
The Happy Head