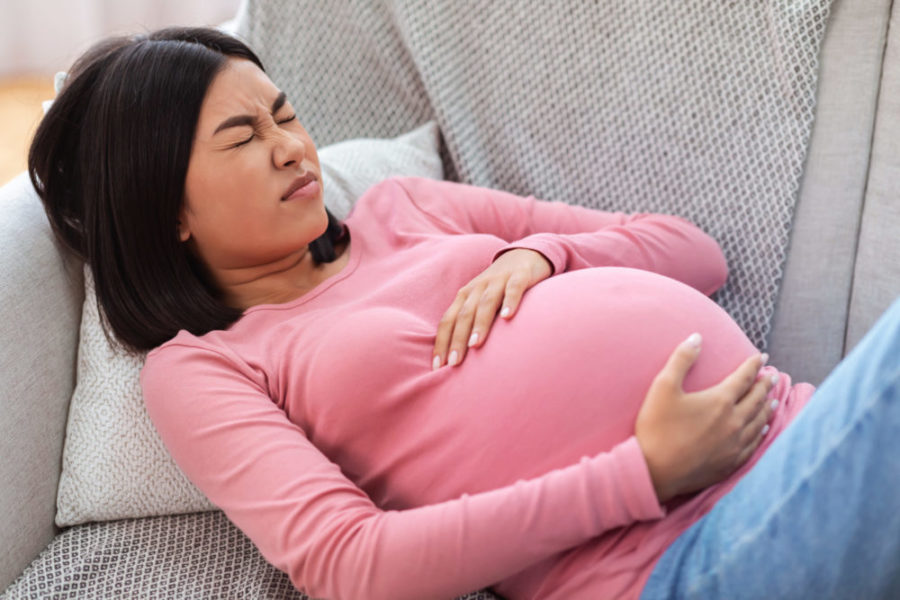 A prenatal massage is a full body massage performed by a certified specialist that is similar to a typical Swedish Massage but with a few modifications in positions for the safety and comfort of both mother and baby.
Prenatal massage therapy has been known to help reduce swelling, anxiety, and depression. It can also help alleviate sciatic nerve pain and relieve muscle aches and joint pains.
Additionally, prenatal massage therapy can help with relaxation and improve labor outcomes.
Reduce swelling
Prenatal massage therapy can reduce swelling and help pregnant women remain comfortable throughout their pregnancy.
Edemas, otherwise known as the swelling of joints, are common in the later stages of pregnancy and can cause great discomfort. By stimulating soft tissues in the body, a prenatal massage can help reduce the collection of fluids in swollen joints, reducing swelling.
Reduced anxiety and depression
Studies have shown prenatal massage therapy can help reduce anxiety and depression in pregnant women.
Pregnant women who received prenatal massages for 20 minutes for five weeks reported decreased feelings of depression and anxiety. An additional study showed that depressed pregnant women who received massages from a significant other for over 16 weeks for 20 minutes reported decreased anxiety, depression, and cortisol levels.
Nerve pain
Sciatic nerve pain in pregnancy is caused by the uterus pressing up against the muscles of the pelvic floor and lower back. This pressure creates tension on surrounding muscles, such as the upper and lower leg. When these muscles are tense, they have a tendency to swell, which creates more pressure on nearby nerves.
A prenatal massage can help loosen tense muscles and inflamed nerves. Many women experiencing sciatic nerve pain from pregnancy have seen significant improvement when they receive a massage.
Muscle aches and joint pains
Prenatal massage therapy can help relieve aches and joint pains experienced during pregnancy, especially in the legs and back.
In the later stages of pregnancy, a pregnant mother's posture changes as their abdomens grow. The change in posture realigns their center of gravity over their hips. Due to this change, some people can experience stress on their joints and pain in their lower back, pelvis, neck, legs, and shoulders. A prenatal massage can help soothe away and provide relief to these pains by releasing the tension in muscles and improving blood circulation.
Relaxation
As mentioned earlier, a prenatal massage can help reduce anxiety, depression, and cortisol. Hormones such as cortisol cause stress, which can be bad for both the mother and baby if it's excessive.
When you undergo prenatal massage therapy, your body's central nervous system is relaxed, and serotonin and dopamine are increased, leaving a feeling of bliss and relaxation.
Improved delivery
Prenatal massage therapy can help improve the delivery of a baby. With repeated massages, your muscles are more relaxed, which helps condition the body prior to delivery.
Additional benefits
In addition to the benefits listed above, prenatal massage therapy has been said to offer these potential benefits.
Headache relief
Hormone regulation
Better sleep
Reduce labor pain
Improve baby's health
When it comes to undergoing prenatal massage therapy, you should always consult a doctor first.
At Happy Head, our massage therapists will find the massage techniques to best address the specific needs you might have. Our massage therapists will ensure you're well taken care of and leave happy.