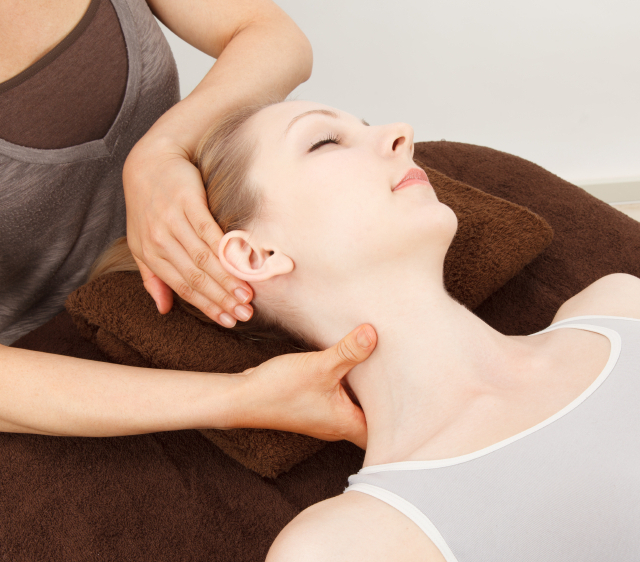 Chiropractor
Chiropractic adjustments are a great alternative approach to relieve symptoms associated with neck and pain. The many benefits of chiropractic are well known, but the cost of treatment has deterred many from getting the great results. The Happy Head offers a novel approach to chiropractic care in San Diego. It allows almost everyone to get regular chiropractic treatment by well known licensed chiropractors at affordable prices.
Did you know that chiropractic care is the largest natural health care profession in the world? Chiropractic was developed over 100 years ago. This conservative, drug-free, surgery-free approach to optimal health is based on the premise that the relationship between the body's structure and function is a significant factor in your health.
Chiropractic care is well known for helping many conditions. Some of these include:
*

Back pain

*

Neck pain

*

Headaches

*

Leg pain

*

Poor posture

*

Sciatica

*

Tension and stress

*

And much more
Chiropractic Adjustment
At the Happy Head, just like the massage therapy services, the chiropractic care is also made very affordable. A regular chiropractic adjustment at Happy Head Foot Reflexology and Massage is only $49. When you purchase any massage service, the price is reduced even lower to only $39.
The Happy Head offers fast, affordable access to chiropractic adjustments with no unnecessary x-rays, no membership fees, and no gimmicks. Affordable chiropractic care means you don't have to live with pain and wait weeks for an appointment. The chiropractors are some of the best in the field with over 12 years of experience. You can rest assured that you'll always get a great adjustment without the doctor prices.
Enjoy the many benefits of chiropractic care at Happy Head:
*

Same day appointments

*

Experienced licensed doctors of chiropractic

*

No unnecessary x-rays

*

No outrageous fees

*

No hassles with health insurance companies

*

No long term contracts

*

Just great chiropractic care at affordable prices
Call us today or book online to schedule your appointment.
*Carlsbad location is $49/$59 (with massage/without).