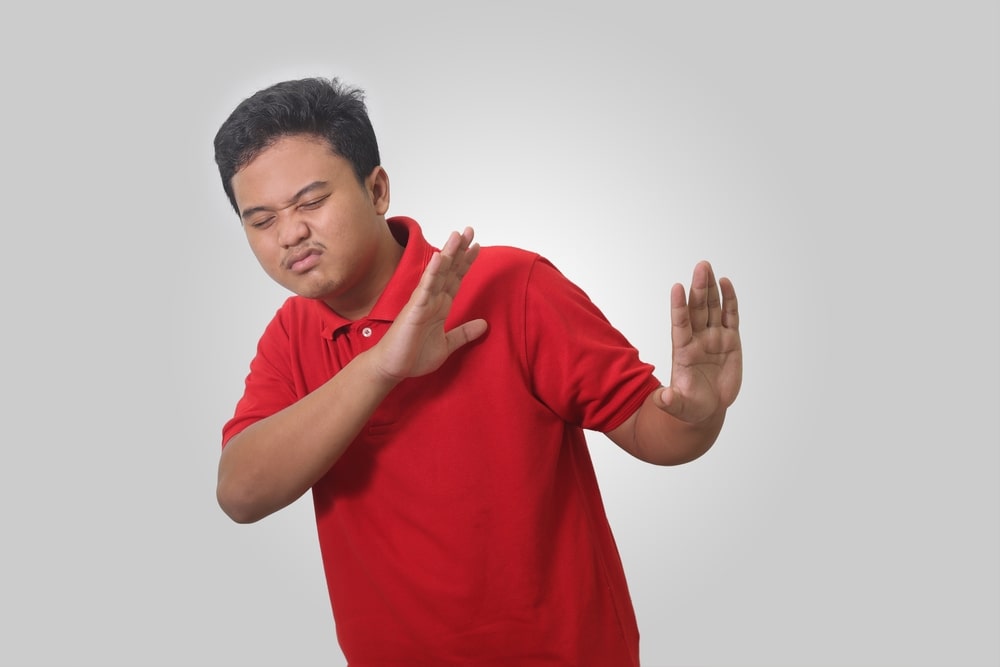 There can be uncertainty if a massage parlor is really all that it is on the surface. You may have heard stories of massage parlors acting as fronts for human trafficking or other illicit activities.
Shady massage parlors are best avoided for many reasons. A common one is you could face legal consequences if you're caught in one of them, let alone engaging in any illegal activities.
Let's look at six types of massage parlors you should avoid. Note that a massage parlor can fall into more than one category, which should be more cause for alarm.
Obscure windows
Obscure windows could be a sign the business is hiding something. Most legitimate massage parlors will have an open, welcoming storefront to encourage customers to come in and try their services.
If you see a massage parlor with windows boarded up or really dark blinds covering them, that is a red flag. It's even more alarming if they don't have windows in the first place.
If you ask the staff why it's boarded up, they'll probably lie or ignore your question. At that point, it's best to leave the premises and find a more reputable place.
Goes overboard with security
Massage parlors with many security measures in place could be a significant red flag. This includes multiple cameras, security guards, and excessive locks on doors. Some security is needed to protect the staff and customers, but having too much of it is concerning.
The staff may also lock the doors, so you can't leave until your massage is done. They might also have you leave your phone and other valuables at the reception desk.
These practices are not how legitimate massage parlors should operate, making it a surefire sign to stay away.
Cost and payments
A massage parlor that offers unusually low prices should be a cause for suspicion. Legitimate massage parlors usually have their services priced similarly to those in your area, and there's rarely any major discounting. If a massage parlor undercuts everyone else, it could be a sign they're not following the law.
The massage parlor may also have hidden fees or extra charges that aren't advertised upfront. This shady tactic is often used to squeeze more money out of unsuspecting customers.
Additionally, if they only accept cash payment, that's a red flag they're committing some type of fraud or illegal activity.
Open way too late
Most massage parlors will have reasonable hours and won't be open too late. For example, a massage parlor might be open until 11 pm.
However, some massage parlors may stay open much later. They could stay open until 2 or 3 in the morning or be open 24/7. You wouldn't normally expect to get customers that late, so it's odd a massage parlor would be open at those hours.
What's more suspicious is if you actually see people showing up at midnight or later, especially on a weekday. Odds are there's probably something illegal going on in the massage parlor, and it's best to avoid it.
Unclean
The exterior and interior of a massage parlor should be neat, clean, and presentable. Dirty, unclean, or neglected places may be a sign the staff does not care that much about their customers' health and safety.
The massage tables, in particular, should have fresh linen and covers, with no bugs or dirt in sight. Otherwise, there's a good chance the massage parlor does not follow basic sanitary protocols, and you could get sick or get an infection like ringworm.
If the exterior is messy, that's the first sign you should leave. If you're brave enough to go inside and it also looks dirty, do the smart thing and leave.
Hard to find
One sign that a massage parlor is shady is if it's hard to find information about it, both online and in person. This could mean you have problems finding reviews or directions to the massage parlor. They might not have a website, either, which is pretty suspicious.
If you go and try to find the massage parlor in person, it could be hidden away or located somewhere that doesn't make much sense. They might not even have a sign at all outside of the building.
If a massage parlor is hard to find out about and locate, it's not worth the effort. There's a good reason they don't want to be easily found, and it's best not to get involved.
Be smart and cautious
By avoiding shady massage parlors, you can protect yourself from potential legal issues and other dangers. Be sure to do your research when choosing a place for a massage so you know it's safe and legitimate.
If you feel anything is off once you get to a massage parlor, don't hesitate to ask probing questions. This can help you get an idea if there's anything suspicious going on.
Finally, trust your gut. If you feel a massage parlor is shady, there's a good chance it probably is. It's better not to risk it and take your business to a reputable massage parlor.