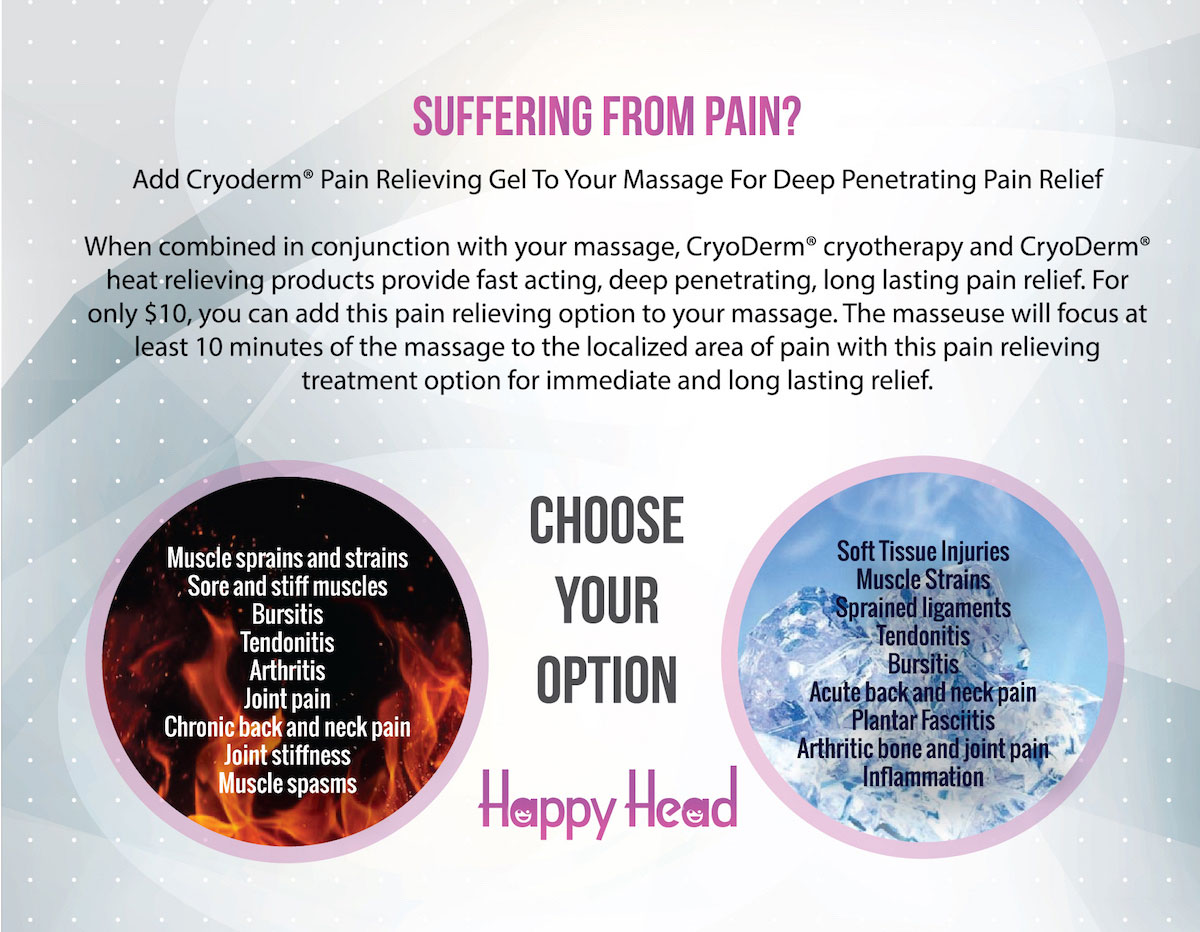 Are you suffering from pain? You can now add Cryoderm® Pain Relieving gel to any massage at Happy Head Massage for immediate deep penetrating pain relief. When combined in conjunction with your massage, cryotherapy and heat relieving products provide fast acting, deep penetrating, long lasting pain relief. For only $10, you can add this pain relieving option to your massage at Happy Head. The masseuse will massage the pain relieving gel localized to the area of pain for at least 10 minutes for immediate and long lasting relief.
There are 2 great options to choose from to help eliminate your pain:
Cold Option: Use for soft tissue injuries, muscle strains, tendonitis, bursitis, acute back pain, inflammation and much more.
Hot option: Use this option for sprains and strains, muscle spasms, stiffness, soreness, back and neck pain, arthritis and much more.
To add this option to your massage, just select yes on the booking form when this option is available.
Cryoderm products and massage are not to be used as an alternative to medical advice. If you are unsure as to the use of these products, please consult with your physician prior to any application.