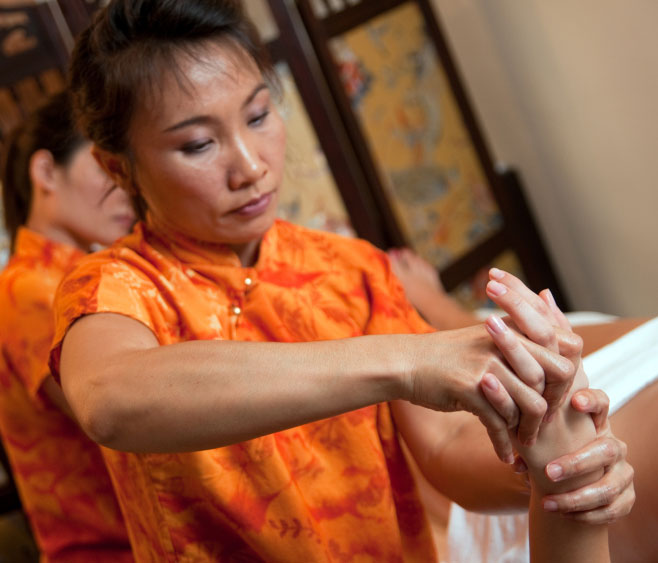 Arthritis can be a debilitating disease and living with arthritis is quite painful. It is one of the leading causes for disability. Over 70 million people are living and dealing with Arthritis pain. Arthritis is an inflammation in the joints. The most common symptoms are stiffness, pain, and lack in range or motion. Arthritis can show up anywhere in any of the joints from the toes, fingers, knees, and wrist. Massage therapy has been used to ease the pain and stiffness associated with this condition. Along with proper treatment, massage therapy can be a great complement to ease the pain.
Arthritis sufferers sometimes don't realize that massage therapy may be a great option. Massage therapy helps utilize the body's innate ability to heal ailments through manual manipulation and the relaxation response. For many people with arthritis, almost any amount of stress or anxiety can exacerbate an already unpleasant situation. Proper breathing will help restore the rhythm and natural balance to the body. Getting a massage helps release and eliminates toxins in the body which is very important for the arthritis patients. Toxins can gather up and crystallize throughout the body in the tissue, blood stream, nervous system, and the joints. This creates blockages in the body which manifest as symptoms of arthritis.
A medium pressure Swedish massage is a safe massage for arthritis that can offer great results. Swedish is going to a softer pressure yet working away to the muscle and joint pain that hurts the most. Deep tissue massage is a stronger pressure and is going to help more in releasing more toxins and help grasp more control of the pain that comes from arthritis.
Millions of people suffer from arthritis pain. Why not try something different that is non-invasive and feels great. So the next time you wake up with joint pain and stiffness, give massage a try. You'll be glad you did.