Looking For Extra Services? Not Here.
Happy Head Massage Takes Lead Role In Helping End The Sex Slave Trade
If you're looking for extra services such as happy endings, rub and tug, or whatever it's called these days, just know that Happy Head Massage is not the place to get it. While the name may be funny and pokes fun at the industry, soliciting sexual services is no laughing matter.
It's time to turn the tables. If you come to Happy Head and try to solicit sexual services from our therapists, not only will you be denied, $10 of your massage purchase will be donated to help educate the public on the dangers and consequences of human trafficking.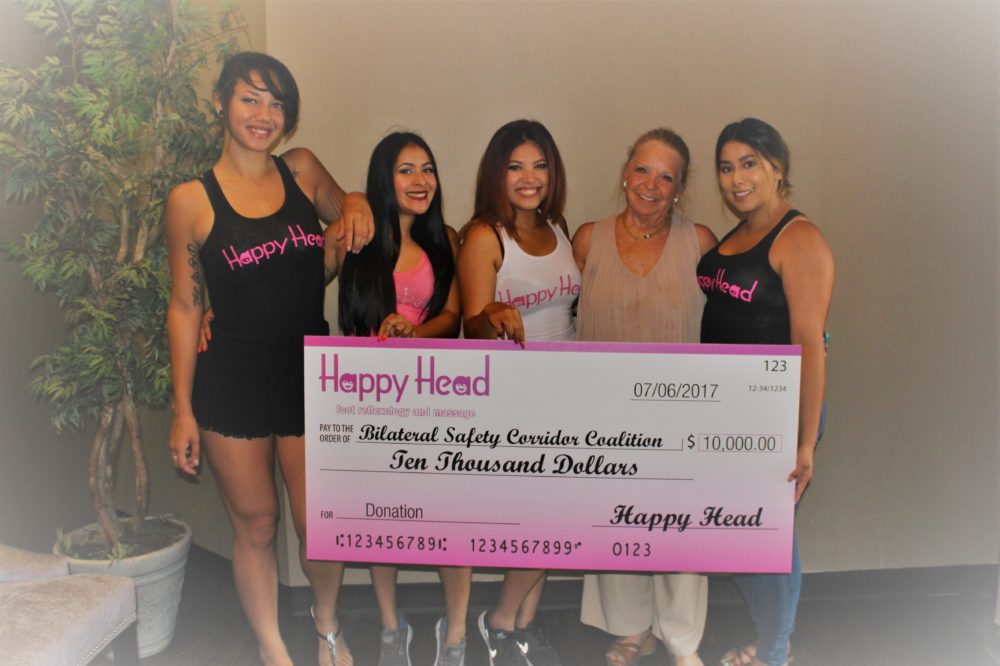 Follow our meter to see how often someone tries to solicit these services at Happy Head. Don't be one of those people. But if you are, know that your money will be well spent on supporting a great cause. Thank you for your support.