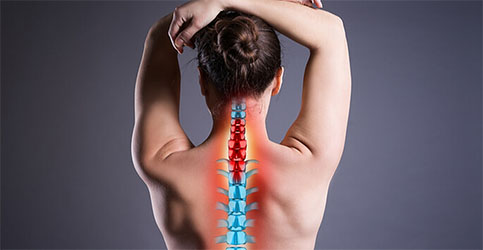 San Diego Chiropractic Adjustment
http://www.happyheadchiropractic.com/
Want to get rid of your back pain with a San Diego chiropractic adjustment without the hassles of sales pitches, outrageous prices, and all the other hassles that you shouldn't have to deal with in a doctor's office? Want to feel years younger without lengthy exams designed to sell you on a long term care plan? We make chiropractic enjoyable, affordable, and something you look forward to when you want to feel better. Chiropractic @ Happy Head you will get great chiropractic care without the doctor price. No contracts. No memberships. No sales pitches. You get the chiropractic care that you need for a price that you can afford.
Whether you've been getting regular chiropractic care and need a tune-up, or are looking to fix a painful injury that's keeping you from doing the things you love, make chiropractic part of your wellness plan. Your visit at Happy Head is going to cost you $69 for a chiropractor consultation, exam, and spinal adjustment. That's it. There are no hidden fees. You're not going to be pressured into an outrageous long term care plan if you don't need one. You're not going to be told to come in 5 days a week just to exhaust your insurance benefits. Our San Diego chiropractors would rather spend our time improving your health instead of insurance paperwork.
The chiropractors at Happy Head have successfully helped thousands of people live pain-free and enjoy life. Our founder, Dr. Michael Pritsker, DC has been featured on 10 News, Fox News, and more for his revolutionary chiropractic treatment and spinal decompression therapy procedures. He's also a stand-up comedian, so you'll enjoy your treatment while you're improving your health.
Come get an adjustment and find out if chiropractic is right for you. What have you got to lose? If you're worried about the 69 bucks, we offer a satisfaction guarantee, so you got nothing to lose. And you have so much to gain from a chiropractor's care and expertise.
Chiropractic adjustments are only available at our Sports Arena / Point Loma location for $69, but we would love to see you at our other Happy Head Locations for other massage needs. Complement your San Diego chiropractic care with an incredible massage, like the new Asian-Style body and foot massage, a classic Swedish massage, or even an invigorating Deep Tissue massage. Our soothing massage options will enhance all the benefits you are going to receive from a Happy Head chiropractic adjustment!